Deep Green Resistance supporter Zelmira Mikljan reports from Serbia on two recent issues.
Murder of an ancient oak tree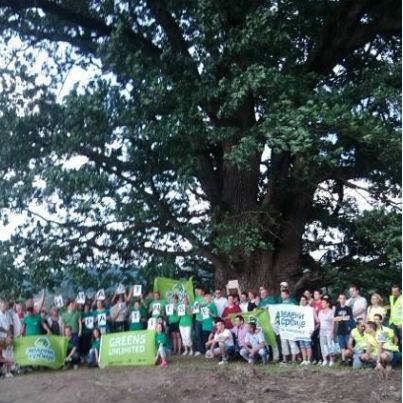 In central Serbia, at the end of July, a 600 year old oak tree was cut down. The murder was committed undercover, in the middle of the night, by three workers hired by a construction company from Azerbaijan. This company is contracted by the Serbian government and the Ministry of Construction, Transport and Infrastructure to construct Corridor 11, a highway to connect Belgrade, the capital, with the South Adriatic. The oak tree was standing on the highway route, and the government didn't want to change the route and save the oak because that would cost several million euros.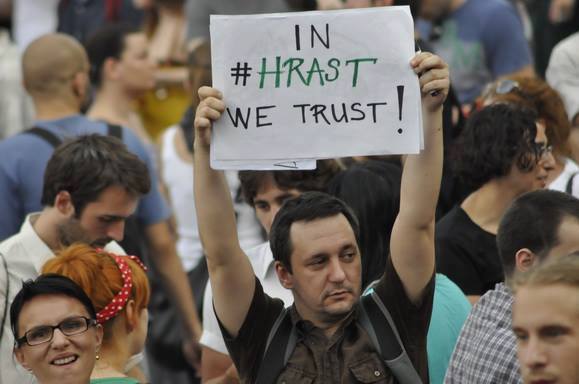 This old oak tree was part of Slavic and ancient Serbian tradition, a symbol of the region, and very respected by the locals. Local people and environmental organisations prevented the cutting of this ancient oak two years ago. This time, despite organised protests on the ground, and great support from the online community, they failed to stop the government from pursuing its policy of development at any cost.
Gracanica monastery demolition
Another recent situation involves the Gracanica monastery, which dates from the 15th century.
The monastery is located close to a planned reservoir, an artificial lake to store water for a dam. The charging process of this lake was set to begin on September 1. The construction company and the government ordered the demolition of the monastery since it is located on the site of the future lake. Many residents opposed the demolition of this building, and twenty of them are currently arrested, because they didn't want to leave the building. Why are innocent people arrested? They are just defending their land and tradition, but the government obviously has some "greater" goals.
I must ask: How far can the government of any country go? Why are they not listening to the voice of the people whose land it is? None of the governments should interfere against the will of the people.
Support for the indigenous and all oppressed people!