By Glenn Scherer, Mongabay
Featured image: Brazilian President Dilma Rousseff visits the construction site of the Belo Monte Dam, 2014. Photo by Ichiro Guerra/Sala de Imprensa licensed under the Creative Commons Attribution-NonCommercial 2.0 Generic license
The gigantic Belo Monte hydroelectric dam, located on the Xingu River in the heart of the Brazilian Amazon, stood just weeks away from beginning operation this week — but the controversial mega-dam, the third largest on earth, has now been blocked from generating electricity by the Brazilian court system until its builders and the government meet previous commitments made to the region's indigenous people.
Federal court judge Maria Carolina Valente do Carmo in the city of Altamira, in the state of Pará where the dam is located, has suspended the dam's operating license. It will not be reinstated, she decided, until the dam's owner Norte Energia SA, along with Brazil's government, meet a 2014 court-ordered licensing requirement to reorganize the regional office of Funai, the national agency that protects Brazil's indigenous groups.
Judge Valente do Carmo has fined the government and company R$900,000 (US$225,000) for non-compliance with the Funai requirement, a provision included in the rules governing Belo Monte when the project was given its preliminary license in 2010.
This is the latest in a series of snafus that have plagued the dam's construction. Licensing of the project was delayed last September by Brazil's environmental agency IBAMA, due to a failure to complete agreed to provisions to mitigate the impacts of inundating thousands of acres of Amazon rain forest — flooding that could displace 20,000 people.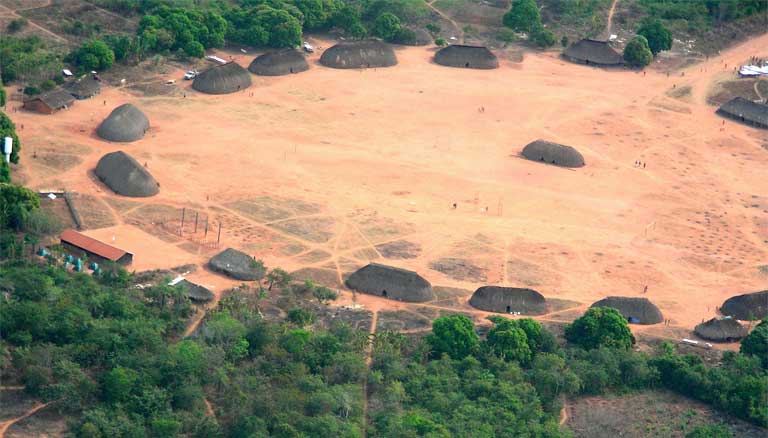 Earlier in 2015, federal prosecutors found that Norte Energia violated 55 different obligations it had agreed to in order to guarantee the survival of indigenous groups, farmers and fishermen whose homes and lands will be lost.In December, Brazil's Public Federal Ministry, an independent state body started legal proceedings to have it recognized that the crime of "ethnocide" was committed against seven indigenous groups during the building of the Belo Monte dam.
Indigenous groups have fought the dam since its inception, saying that it will severely impair their water supply and impact fishing and hunting. They especially contend that it will reduce the river's flow by 80 percent at the Volta Grande ("Big Bend"), where indigenous Juruna and Arara people and sixteen other ethnic groups live, according to the teleSUR television network.
Partially republished with permission of Mongabay.  Read the full article at Brazilian court suspends operating license for Belo Monte dam