By Dan Bacher / Intercontinental Cry
A federal judge on Aug. 26 denied a request by the San Luis Delta Mendota Water Authority and Westlands Water District for a temporary restraining order and preliminary injunction against the higher supplemental flows from Trinity Reservoir being released to stop a fish kill on the lower Klamath River.
The releases that the U.S. Bureau of Reclamation began last week, resulting from requests by the Hoopa Valley and Yurok Tribe fishery scientists to release Trinity River water to stop a fish kill–like that one that killed up to 78,000 adult salmon in September 2002–will continue. The two Tribes, the Pacific Coast Federation of Fisherman's Associations and the Institute for Fisheries Resources were intervenors for the defendant, Interior Secretary Sally Jewell and the U.S. Department of Interior, in the litigation.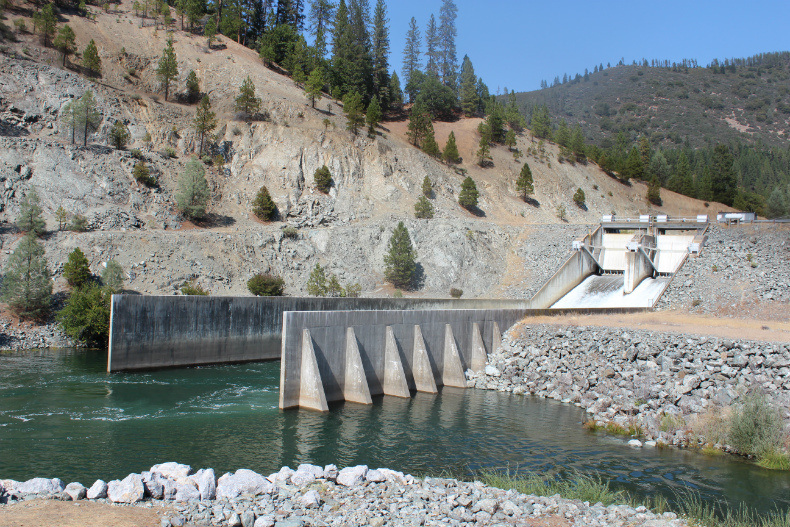 In his decision, U.S. District Court Judge Lawrence O'Neill said,
The Court concludes that there is no clear showing of likelihood of success on the merits. Even if Plaintiffs are likely to succeed on the merits of at least one of their claims against Reclamation in connection with the 2015 FARs (Flow Augmentation Releases), the balance of the harms does not warrant an injunction at this time.
"The potential harm to the Plaintiffs from the potential, but far from certain, loss of added water supply in 2015 or 2016 does not outweigh the potentially catastrophic damage that 'more likely than not' will occur to this year's salmon runs in the absence of the 2015 FARs," ruled O'Neill.
This denial of the request by corporate agribusiness interests to halt badly needed flows for the lower Klamath River is a big victory for the Hoopa Valley Tribe, Yurok Tribe and fishing groups. Both this year and last, Tribal activists held protests demanding the release of Trinity River to stop a fish kill.
Read more at Intercontinental Cry