By Stephany Seay / Buffalo Field Campaign
Buffalo are still absent here in the Hebgen Basin. Patrols are conducting daily recons, searching through the buffalo's migration corridors, but the gentle giants are keeping themselves out of Montana and, consequently, safe from the killers.
Along Yellowstone's north boundary, in the Gardiner Basin, buffalo haven't been so lucky. Another eight buffalo have been killed by Confederated Salish & Kootenai (CSKT) hunters who are "harvesting" ecologically extinct wild bison because they have a treaty right to do so. We would suggest that the CSKT and other tribes who hold treaty rights to the Yellowstone region also have a right to healthy, viable populations of wild bison on all federally unoccupied, unclaimed lands. And we would further suggest that the Interagency Bison Management Plan, which is driving the destruction of America's last continuously wild buffalo herds, is not only violating the lives of wild buffalo, but violating treaty rights as well.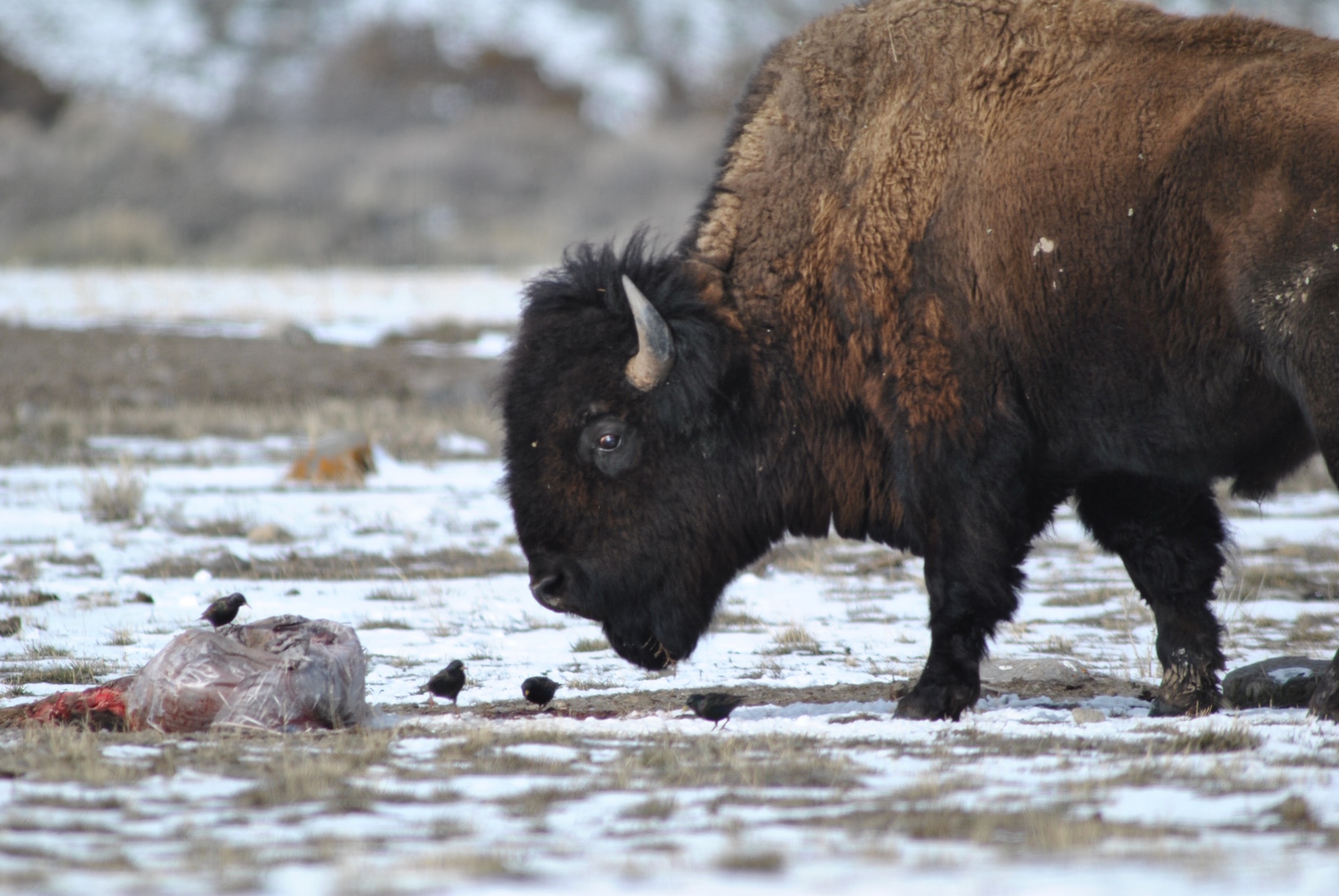 Most of the recent killings in Gardiner took place right outside Yellowstone's boundary at Beattie Gulch, which is a tight bottle-neck corridor that the buffalo attempt to use to make it to other lower-elevation habitat in the Gardiner Basin. Hunters literally line up and wait for buffalo to cross the line from Yellowstone, where they can then be shot. Hunters and bison "managers" are aware that bison will seek the assumed safety of the Park when groups are shot at in this area. We have frequently seen hunters shoot into large and small groups of buffalo here, and the buffalo's response has been to turn around and flee into the Park. This, according to Yellowstone, causes hunting to not be "effective" at killing enough, which, in turn, triggers Yellowstone's response to initiate capture-for-slaughter operations. At the last Interagency Bison Management Plan meeting, some tribes had agreed to occasionally withhold from hunting right at the Park boundary to enable at least some buffalo to migrate to other expanses of habitat. Of course, these buffalo would still be pursued and eventually killed by hunters. The CSKT, who have killed the most through hunting this year and in years past, also hold an agreement with Yellowstone National Park to ship buffalo to slaughter. Since the CSKT also ship buffalo to slaughter, it's not really in their interest to allow the buffalo to move further into the Gardiner Basin.
BFC's Gardiner patrols have also reported that hunters from other tribes hunting under treaty, who normally start their seasons later in the winter going into early spring, have been arriving to Gardiner. With Yellowstone threatening slaughter, hunters are anxious to kill as many buffalo as possible before capture for slaughter begins. For the buffalo, it doesn't matter if they cross the Park boundary or not, as they'll likely be killed either way.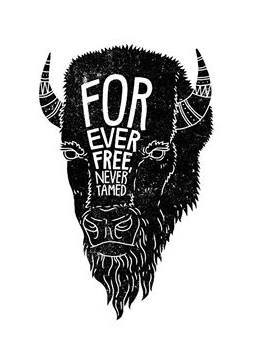 The killing of the buffalo, whether it's through "hunting" or slaughter, is all part of the Interagency Bison Management Plan (IBMP), which was crafted for the benefit of livestock interests, not buffalo.  Even those hunting under treaty rights are being used by Montana's livestock interests, and consequently, the IBMP, to facilitate the destruction of the buffalo and to prevent them from restoring themselves in Montana and elsewhere. Whether the excuse for these fatal tactics is brucellosis or population control, neither are based on reality, they only serve a political agenda. The IBMP exists because Montana livestock interests sued Yellowstone for "allowing" wild bison to migrate into Montana, and because of a law crafted by the livestock industry —  MCA 81-2-120 — which places the Montana Department of Livestock in charge of managing wild bison. One industry's intolerance is driving a national treasure towards the brink of extinction. We know you care deeply about wild bison, and one of the single most important things you can do is to help repeal this law. Contact Governor Steve Bullock today.
Wild is the Way–Roam Free!
–Stephany
Buffalo Field Campaign's Mission:  To protect the natural habitat of wild migratory buffalo and native wildlife, to stop the slaughter and harassment of America's last wild buffalo as well as to advocate for their lasting protection, and to work with people of all Nations to honor the sacredness of wild buffalo.