Editor's Note: This letter, published at Vancouver Island Community Forest Action Network, is addressed  to Canadian timber company Teal Jones Group in regards to the planned logging of Walbran Valley.  You can read more about this at Renewed Defense of British Columbia's Central Walbran Ancient Forest.  Featured image of freshly cut cedar tree courtesy of Walbran Central.
By Zoe Blunt / Vancouver Island Community Forest Action Network
To Teal Jones' executives, contractors, foresters, geologists, staff, and stakeholders:
I'm writing as a director of Vancouver Island Community Forest Action Network in Port Renfrew, BC. As forest watchdogs, we share Teal Jones' goal of achieving the best environmental stewardship possible. I'm pleased to announce we are doubling down on our commitment to that goal.
There is a growing perception that Teal Jones' operations in the Walbran Valley – logging an ancient forest that's part of a beloved recreation area, on public land next to a park – is illegal, or ought to be. The public has a strong interest in ensuring that Teal Jones is not breaking any laws, statutes, or regulations.
In this spirit, we are recruiting volunteers to monitor every inch of area designated for timber harvesting, including proposed clearcuts, special management zones, wildlife habitat, leave trees, slash piles, streams, log dumps, roads, helipads, culverts, and ditches. We will check signage and radio frequencies, and visually inspect logging trucks. We will make sure the stumpage and grade-setting for the area are correct. A team of eager researchers is preparing for these tasks.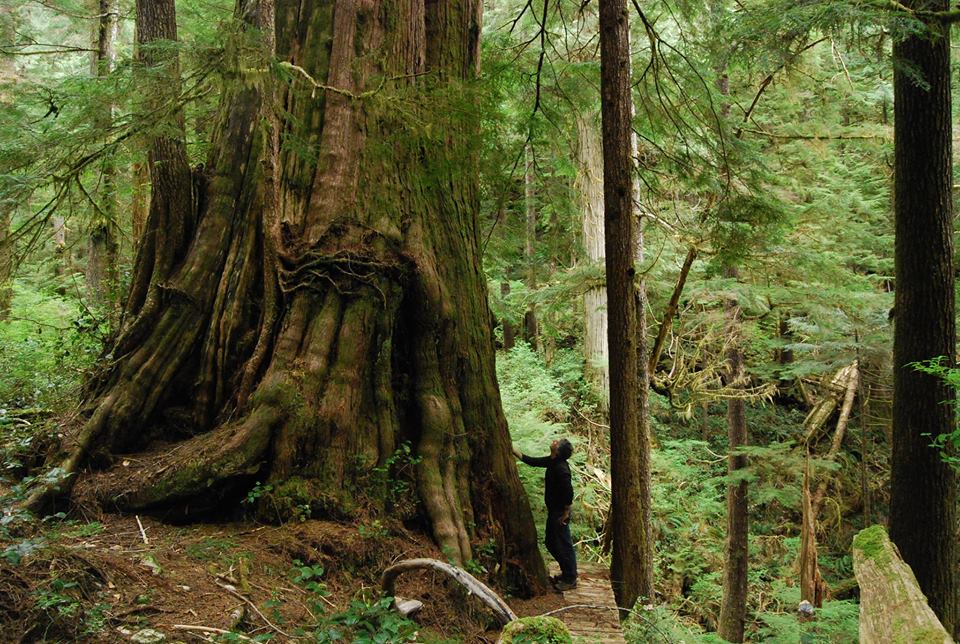 Of special concern are the karst features in the area – sensitive limestone formations underground, or in this case, on the surface. This is one of our areas of expertise, and we look forward to seeing the reports from the geologist responsible for signing off on logging those cutblocks. We plan to prepare our own reports and take all appropriate steps to ensure everyone involved is aware of the provisions of the law and fully complies with the requirements of the Forest District's order for protection of karst.
There's more. We will continue to follow up and document the area long after the trees are felled, to monitor reforestation, slope stabilization, road decommissioning, landslides, and habitat restoration.
We welcome the opportunity to use every legal means to achieve the goal of environmental sustainability.
We are aware of the history of violence by loggers in BC, including unprovoked attacks on peaceful protesters. We are concerned about potential hotheads on the logging crew, and for that reason we will take steps to keep our volunteers safe and give them the ability to respond appropriately, including documenting any violence or threats.
We note that rather than working with the community to find a way to preserve recreation sites and wildlife habitat, Teal Jones has taken the extreme step of suing people to get them out of the way.
Speaking for Forest Action Network, we have no intention of violating the court order. We employ strictly legal means to achieve our forest stewardship goals. Since the logging is taking place in a place designated as Crown land, we have the right and the responsibility as stakeholders to monitor and bear witness to Teal Jones' operations.
As a non-profit society, we don't counsel anyone to commit illegal action. We don't condone activities like sabotage, vandalizing equipment, or spiking trees, which is the practice of hammering oversized nails into trees to threaten chainsaws and mill blades. But we remember history: two thousand trees spiked in the Walbran Valley in 1992, for example. That kind of response is not what we advocate, but we recognize the potential is out of our control.
Teal Jones' reckless pursuit of the ancient Walbran forest has brought us to this conflict in an effort to keep the peace. The company is aggressively logging up to the park boundary, disregarding community input, and failing to obtain social license for its operations in the Central Walbran. They are operating in a rapidly changing climate, using discredited practices from the last century. They have lost sight of the goal shared by millions around the world: preserving this dwindling, irreplaceable ecosystem. We will do everything in our power to sustain these living communities.
We're looking forward to seeing you soon.
Sincerely,
Zoe Blunt
Vancouver Island Community Forest Action Network
#Walbran
Read Teal Jones' lawsuit against environmentalists.
Read Teal Jones notice of application for an injunction.